PREMIER LACROSSE LEAGUE ANNOUNCES STRATEGIC PARTNERSHIP WITH YOU CAN PLAY 
LOS ANGELES, CA. (May 31, 2019) -  The Premier Lacrosse League (PLL) announced today a partnership with You Can Play that will focus on providing impactful programs and fostering a strong connection between the PLL and the LGBTQ community.
As part of the partnership, PLL will work alongside You Can Play to create an official Pride Weekend during league games at Audi Field in Washington, D.C. on July 6-7. Throughout Pride Weekend, PLL and You Can Play will create immersive fan experiences and activations in a festival like atmosphere before and after on-field play.
Both organizations will also work together closely on the official You Can Play Impact Series. The series will be composed of numerous talks and classes designed to engage PLL personnel in small group conversations aimed at education surrounding inclusive language in locker rooms. You Can Play will also be providing basic guidance and hands-on training to PLL teams throughout the season.
"I'm humbled to have the opportunity to spearhead our partnership with You Can Play," says PLL Director of Player Relations and Redwoods LC midfielder Kyle Harrison. "My peers and I will have the exclusive privilege to be educated by the phenomenal staff at You Can Play while working to together create a lasting bond between the lacrosse and LGBTQ community."
"You Can Play is proud to team with Premier League Lacrosse in working to make locker rooms and sports venues safe and welcoming for all athletes and fans, including those from the LGBTQ community," said Brian Kitts, President of You Can Play. "Lacrosse players were some of the first to join You Can Play's efforts and we appreciate the support of PLL's leadership and athletes as we work for inclusion in sports."
To kick off the partnership, PLL and You Can Play are launching a t-shirt that is available on the official PLL store. Additionally, all proceeds from t-shirt merchandise sales will be donated to You Can Play LGBTQ efforts..
The PLL x You Can Play t-shirt can be purchased here.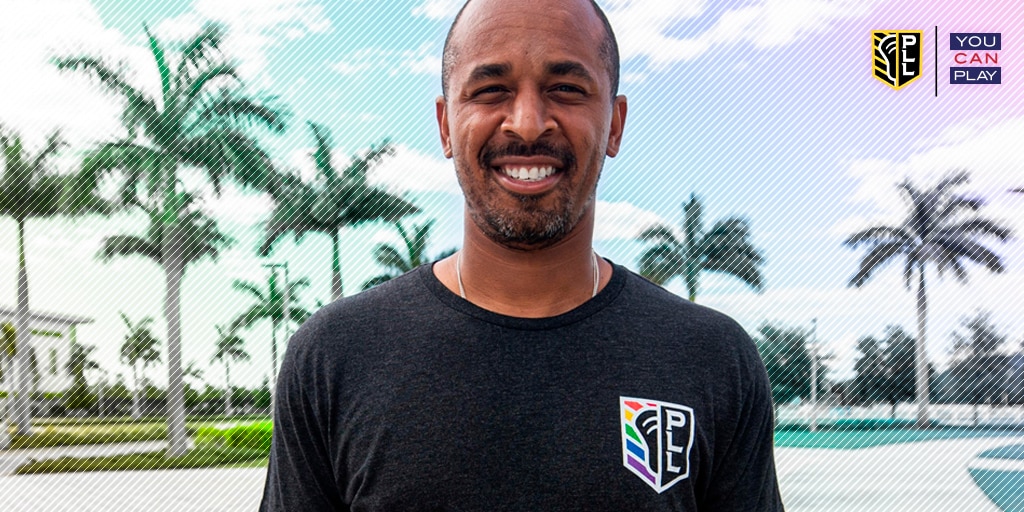 ABOUT PREMIER LACROSSE LEAGUE
The Premier Lacrosse League (PLL) brings the sport of lacrosse to a national stage for the first time through a tour-based model, complete with the best players the sport has to offer. Co-founded by lacrosse superstar, philanthropist, and investor Paul Rabil and his brother, serial entrepreneur and investor, Mike Rabil, the Premier Lacrosse League is backed by an investment group comprised of The Raine Group, Creative Artists Agency (CAA), the Chernin Group, and Blum Capital. The PLL season will begin in June 2019 with six teams embarking on a 14-week season that concludes with a playoff and PLL Championship Game. The PLL season will be distributed through an exclusive media-rights agreement with NBC Sports Group. For more information, visit www.premierlacrosseleague.com and follow on social media: Instagram (@PLL), Twitter(@PremierLacrosse), Facebook (@PremierLacrosseLeague) and YouTube (YouTube.com/PLL).
ABOUT YOU CAN PLAY
You Can Play works to ensure safety and inclusion for all who participate in sports, including LGBTQ athletes, coaches and fans. You Can Play believes sports teams should focus on the athlete's skills, work ethic, and competitive spirit, not their sexual orientation and/or gender identity. More information about You Can Play can be found at youcanplayproject.org/.